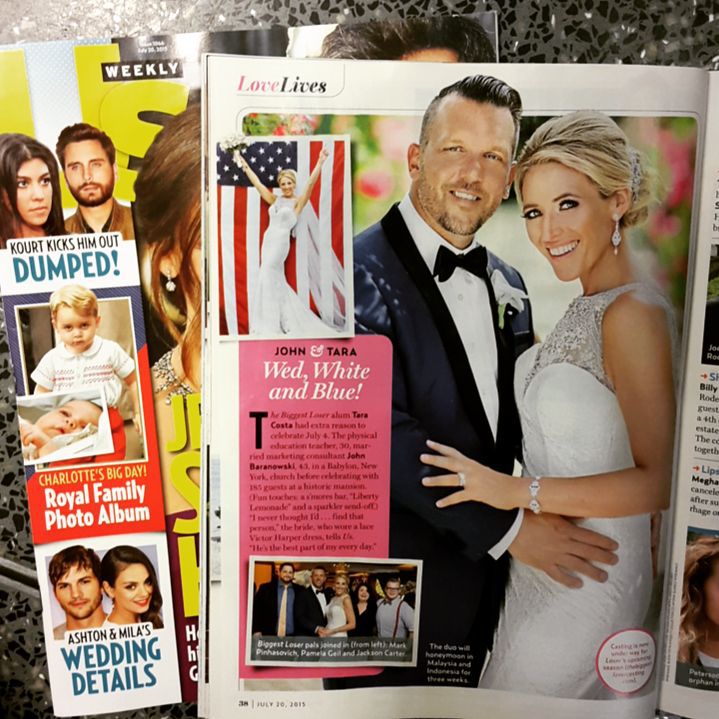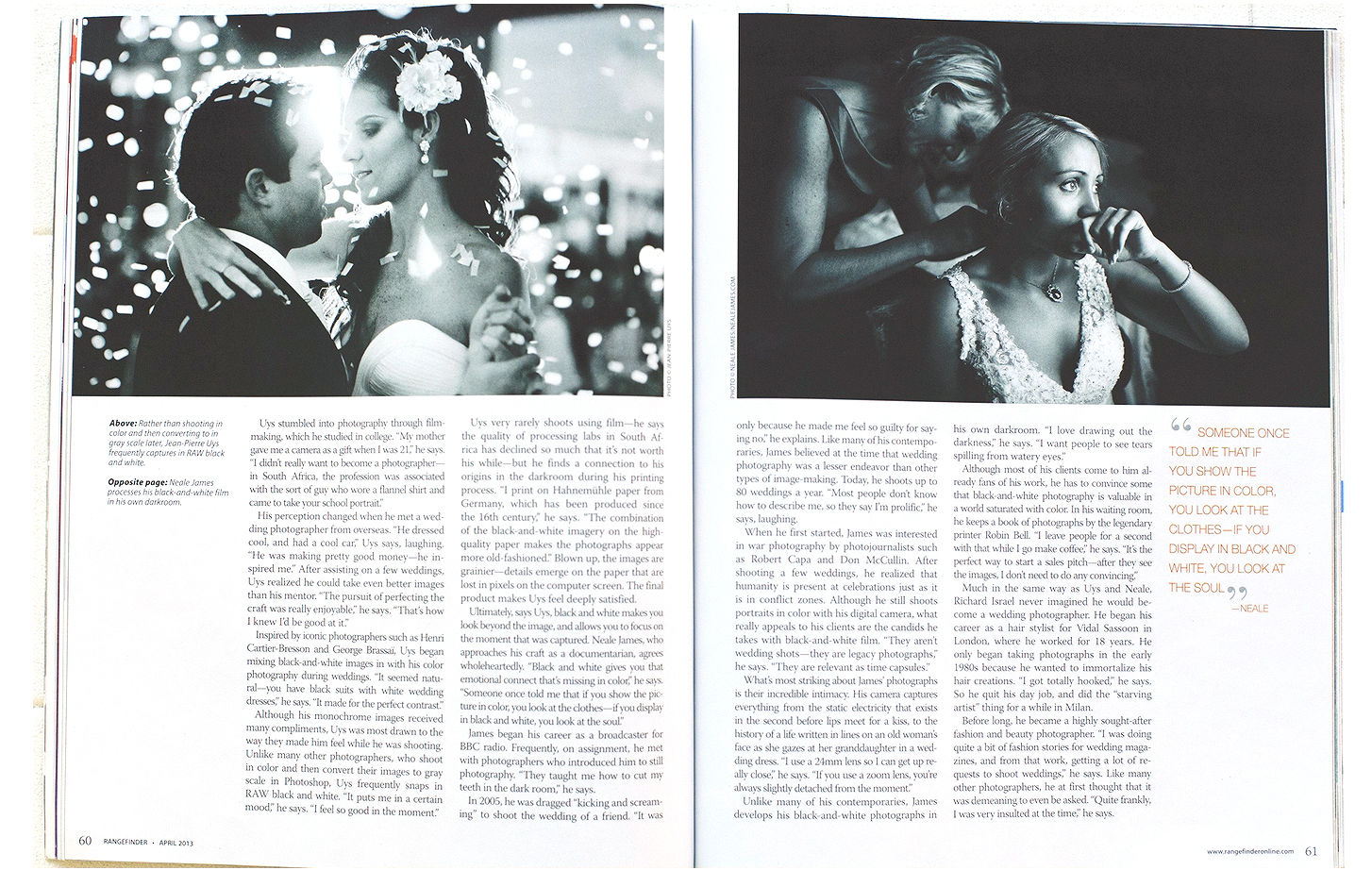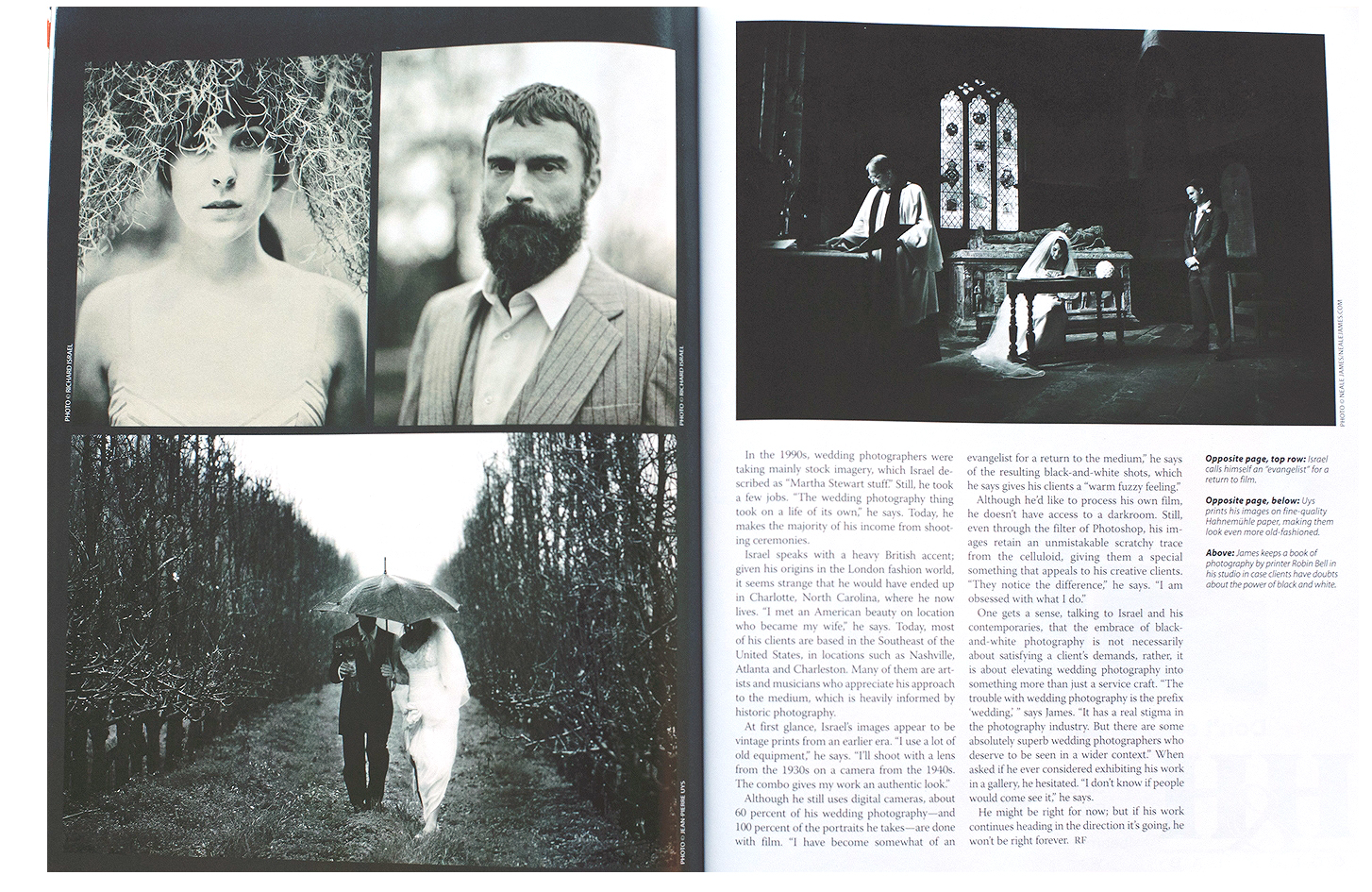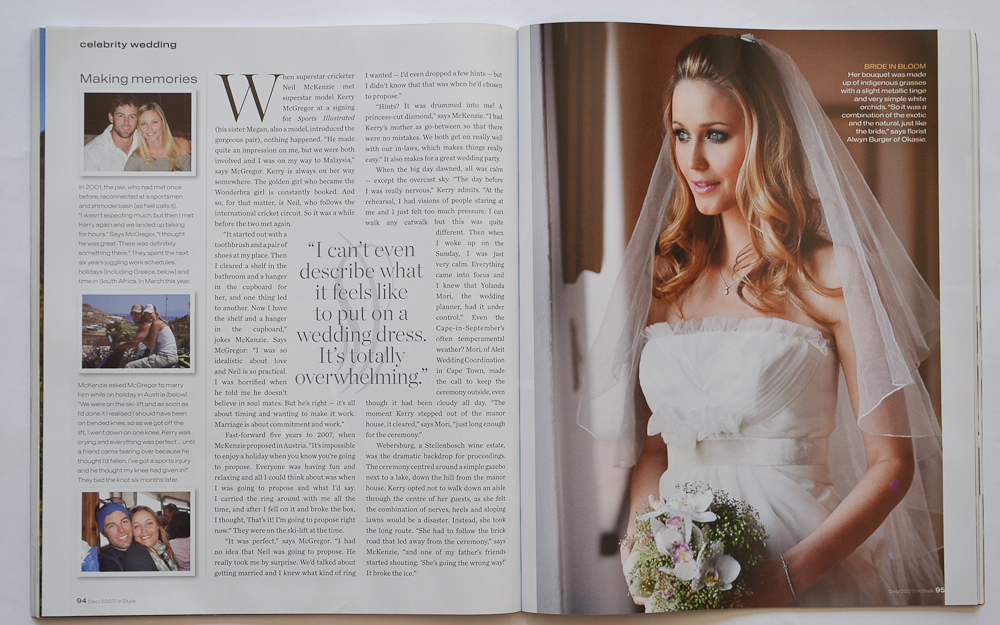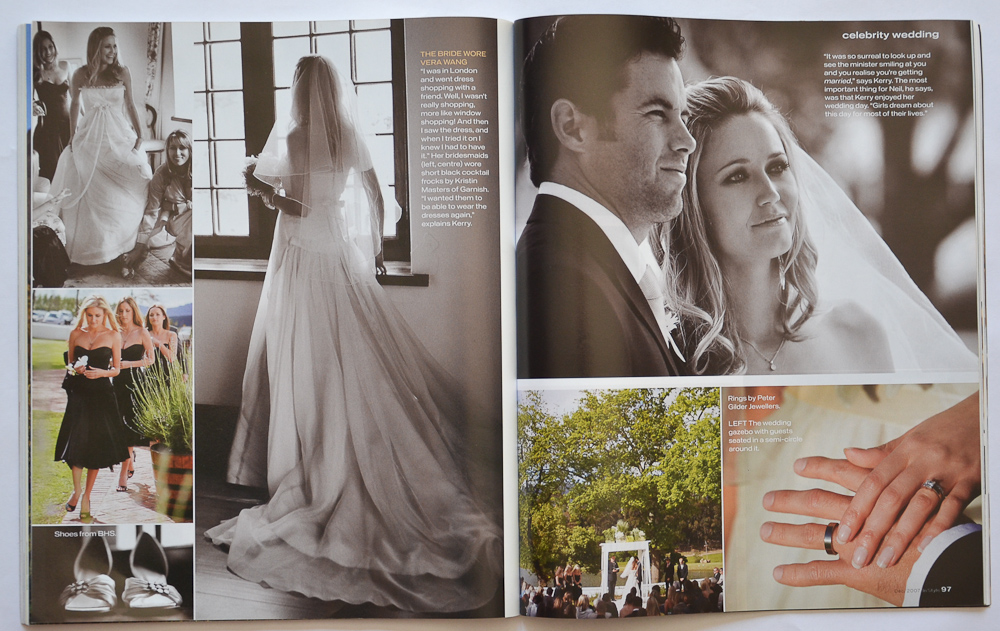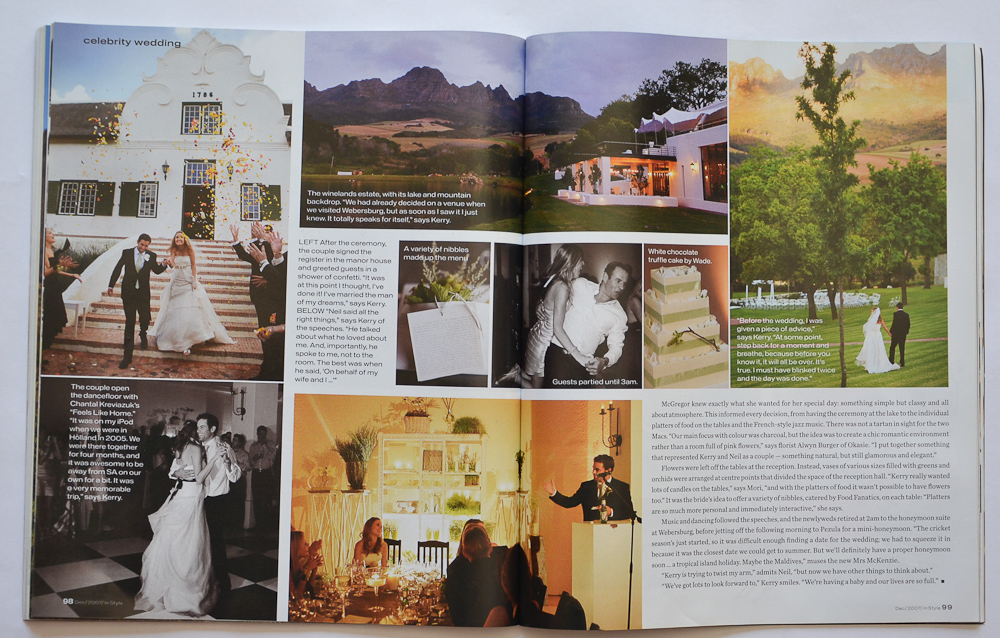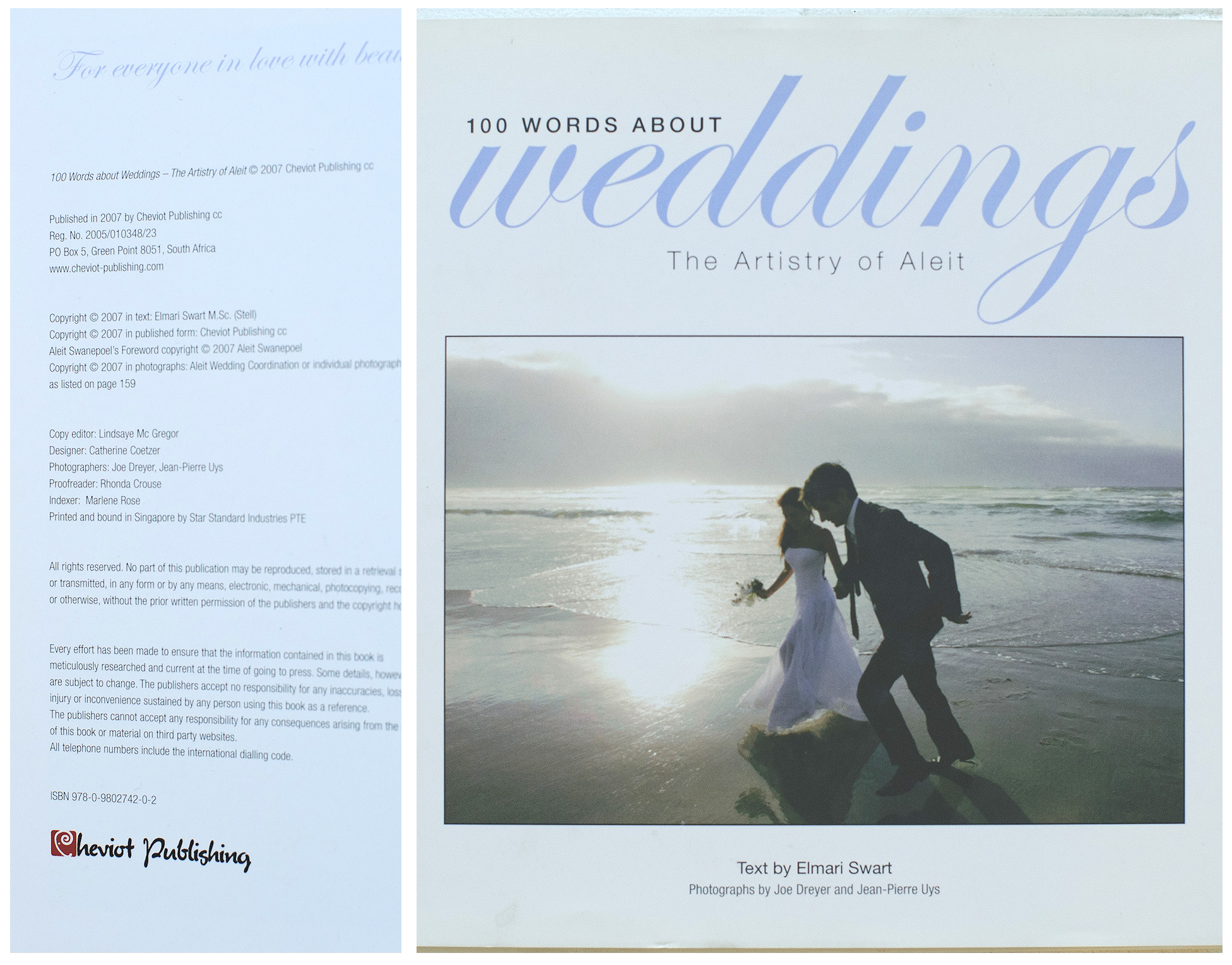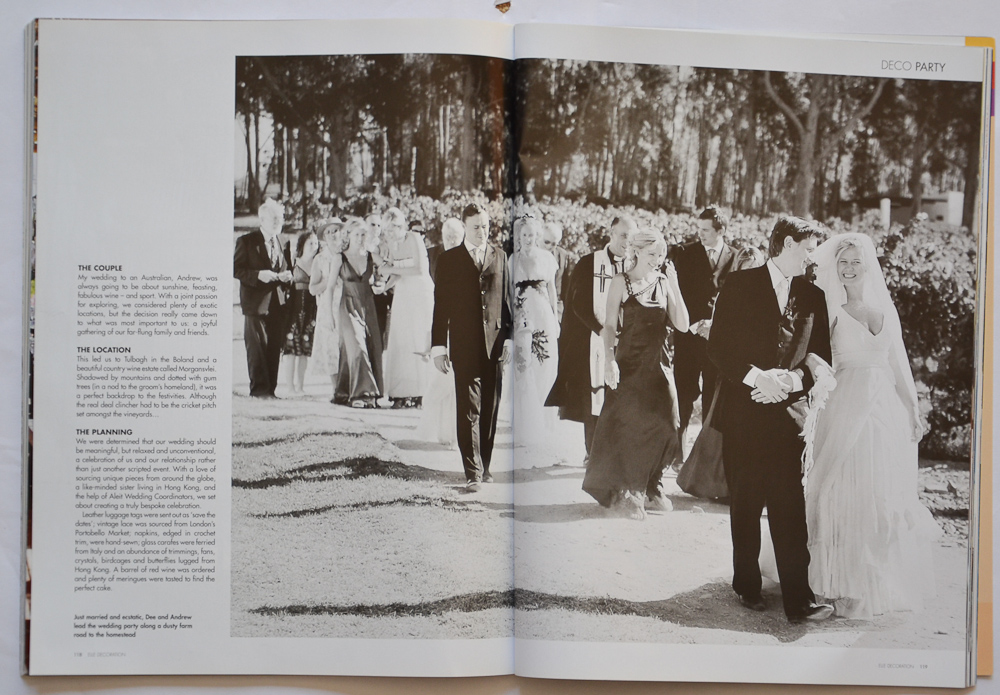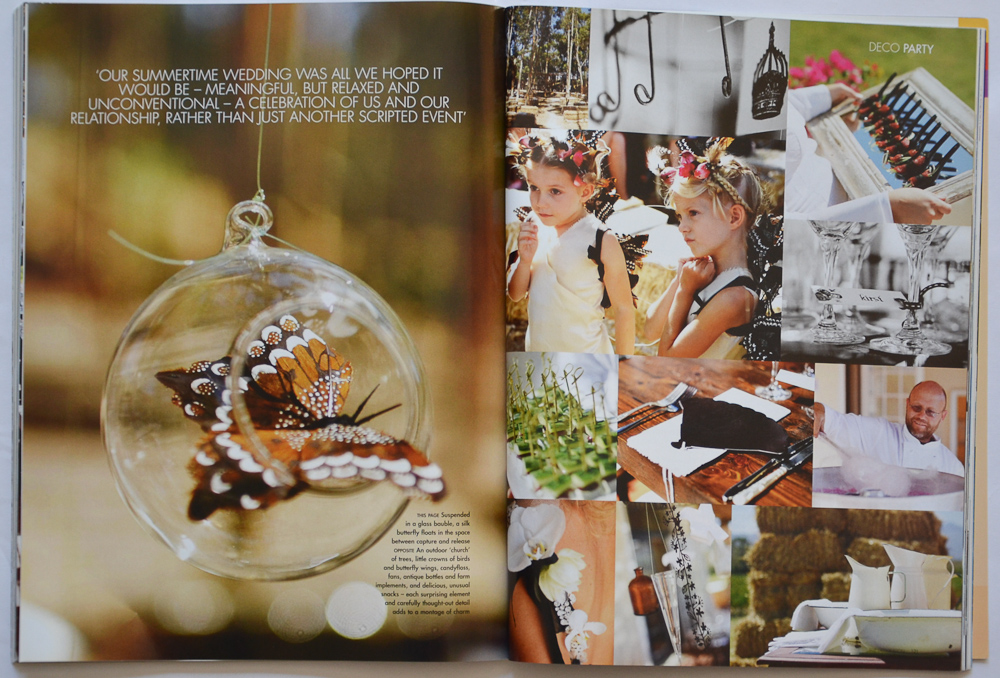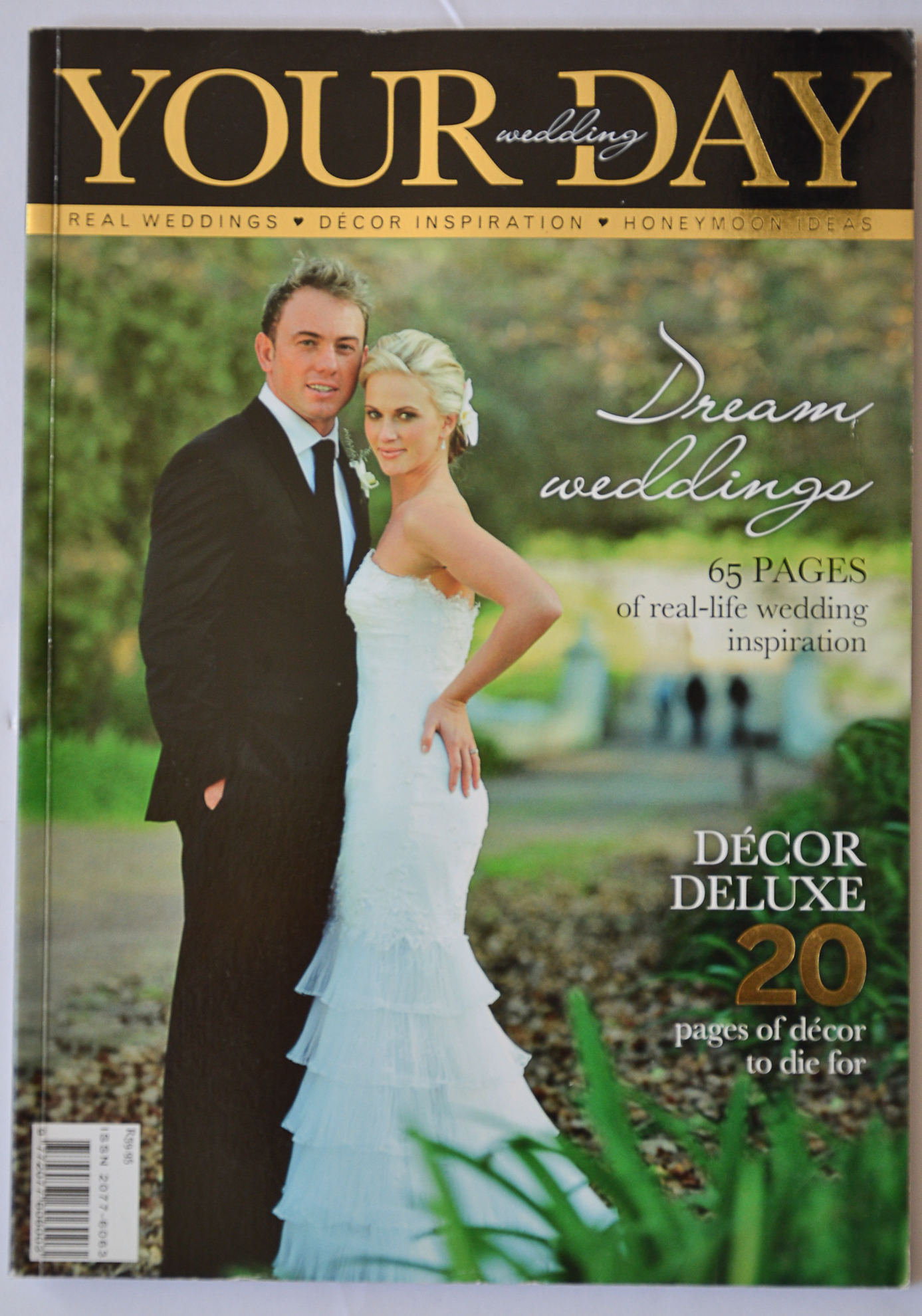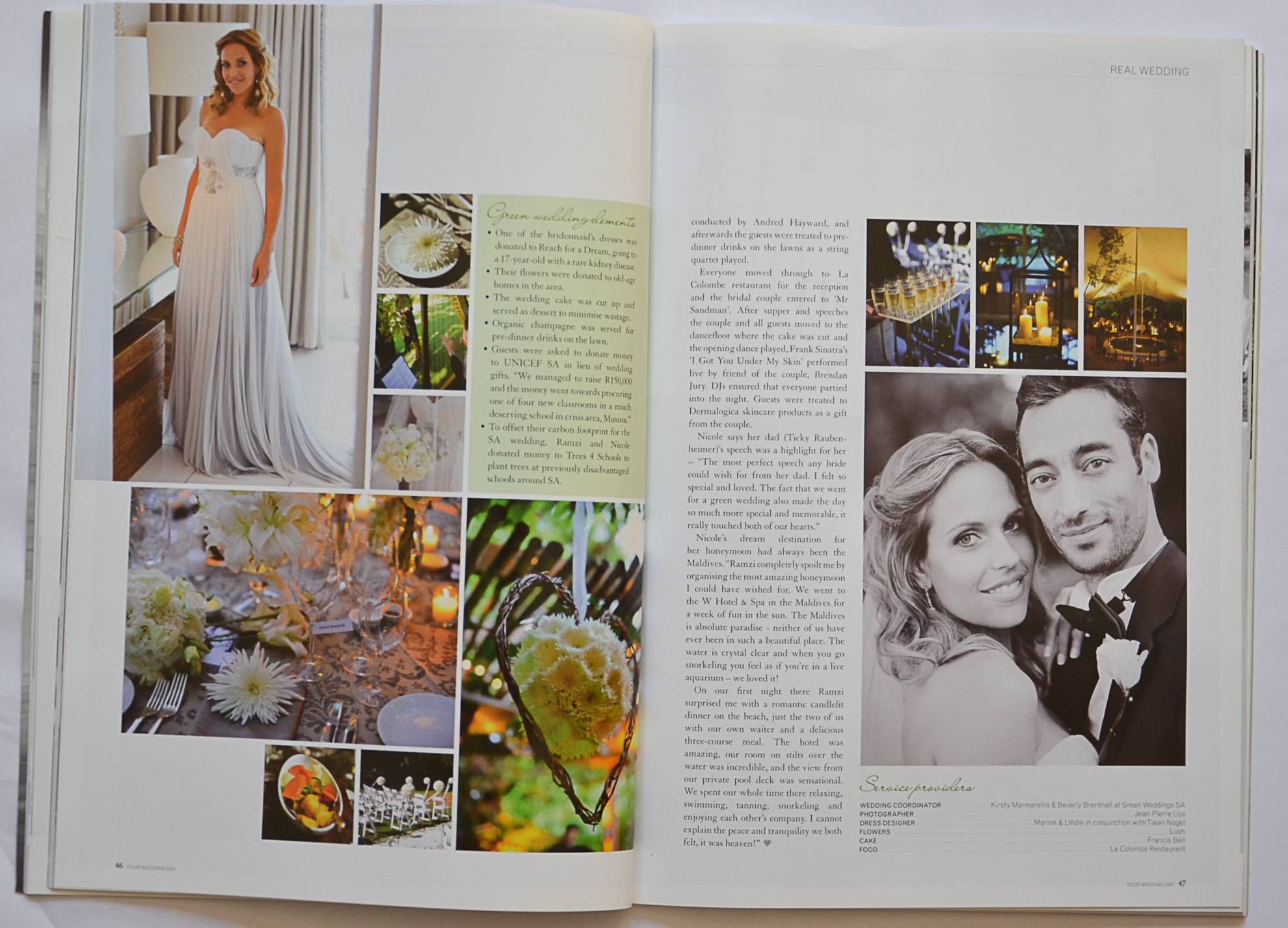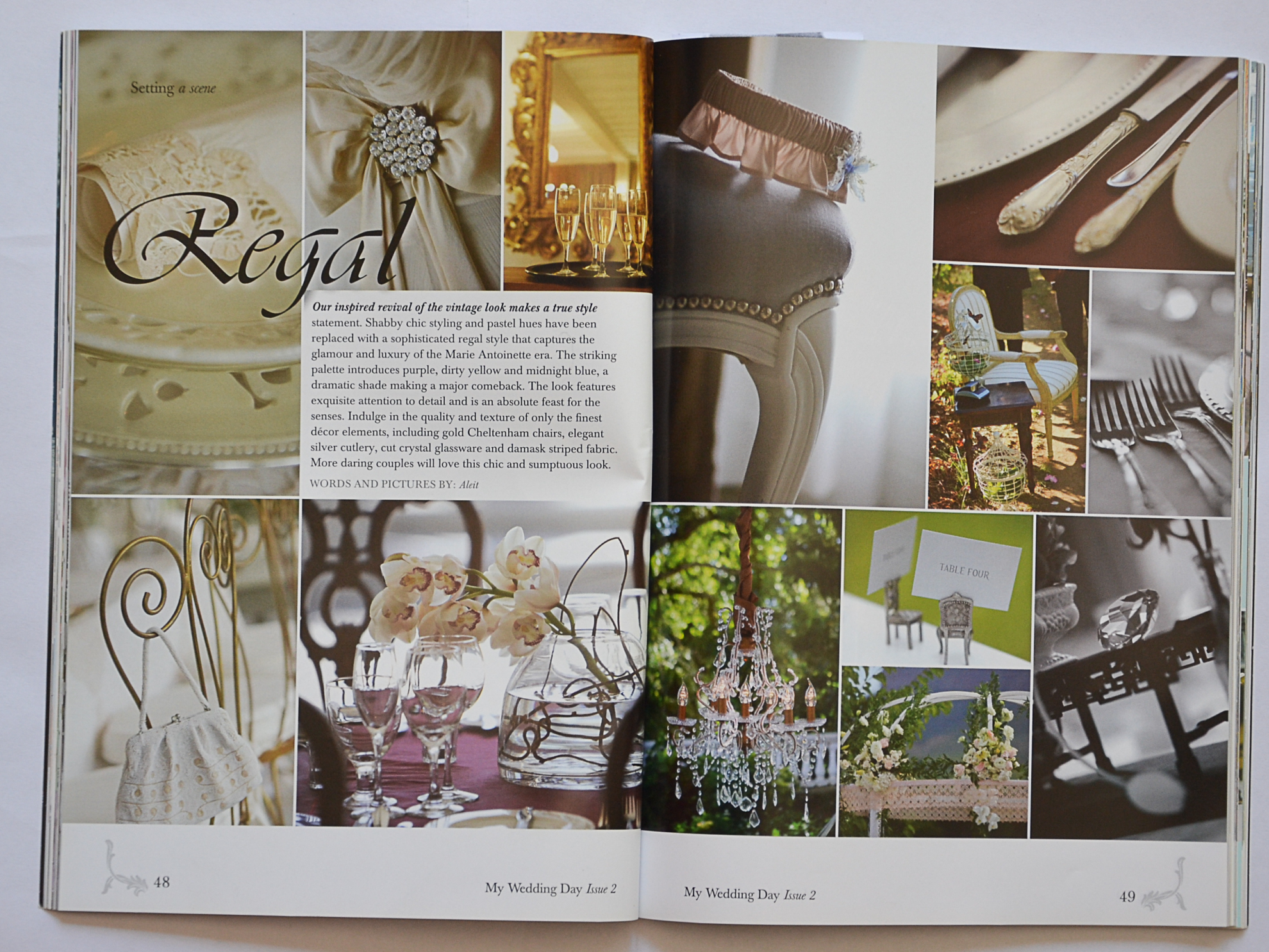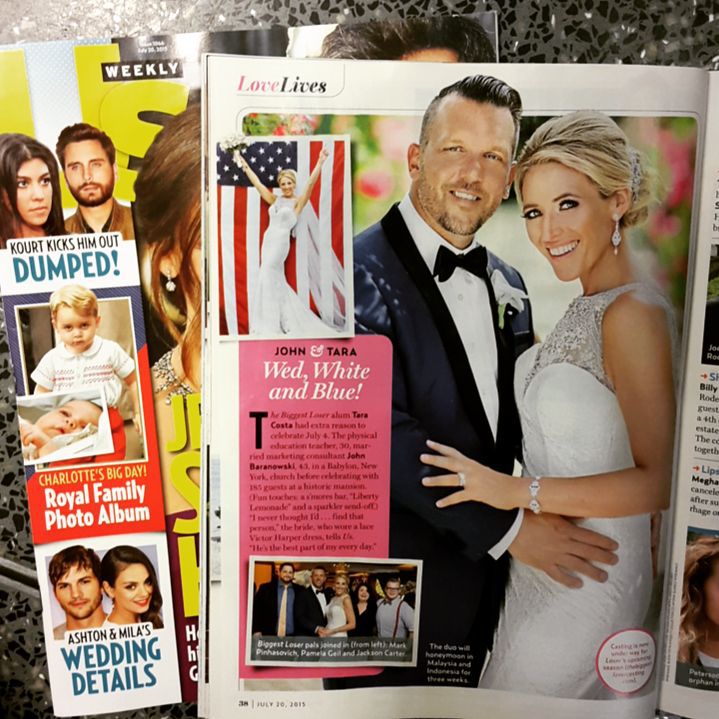 Celebrity Wedding in US Weekly
Was my honor to shoot the reality TV star from the TheBiggestLoser Wedding! Featured exclusively in US Weekly
Expert Advice - Rangefinder Magazine
Expert advice on Destination Weddings as featured in July issues Range Finder 2015. Featured my destination wedding in France.
It has been my honor to shoot so many beautiful weddings, work with the top people in the wedding industry and to have had the combination of that published by magazines from all the world. Here is just a few samples of magazine articles.
rangefinder - US professional photography magazine
Rangefinder USA Photography magazine interviewed me about my Black and White Photography.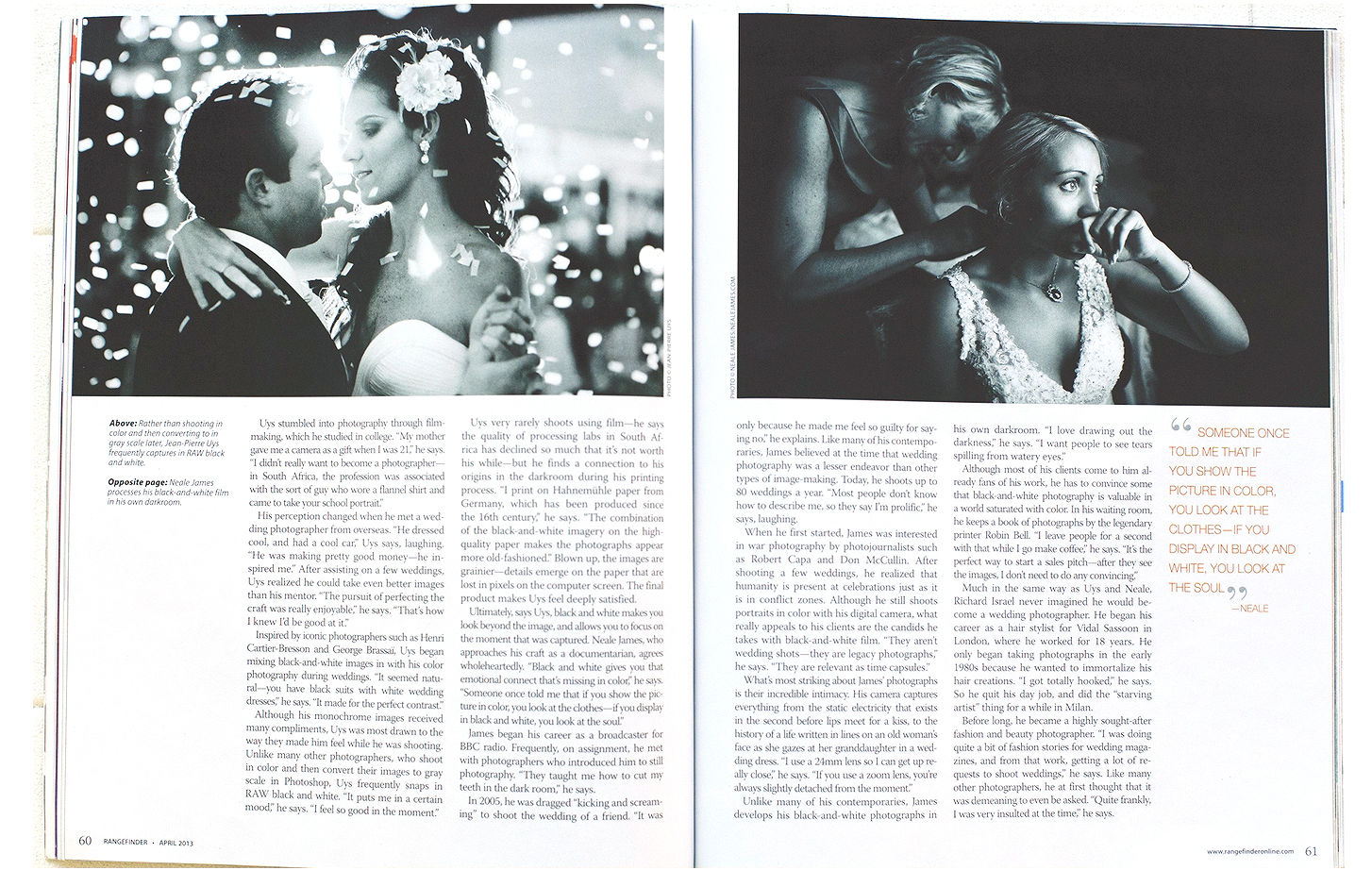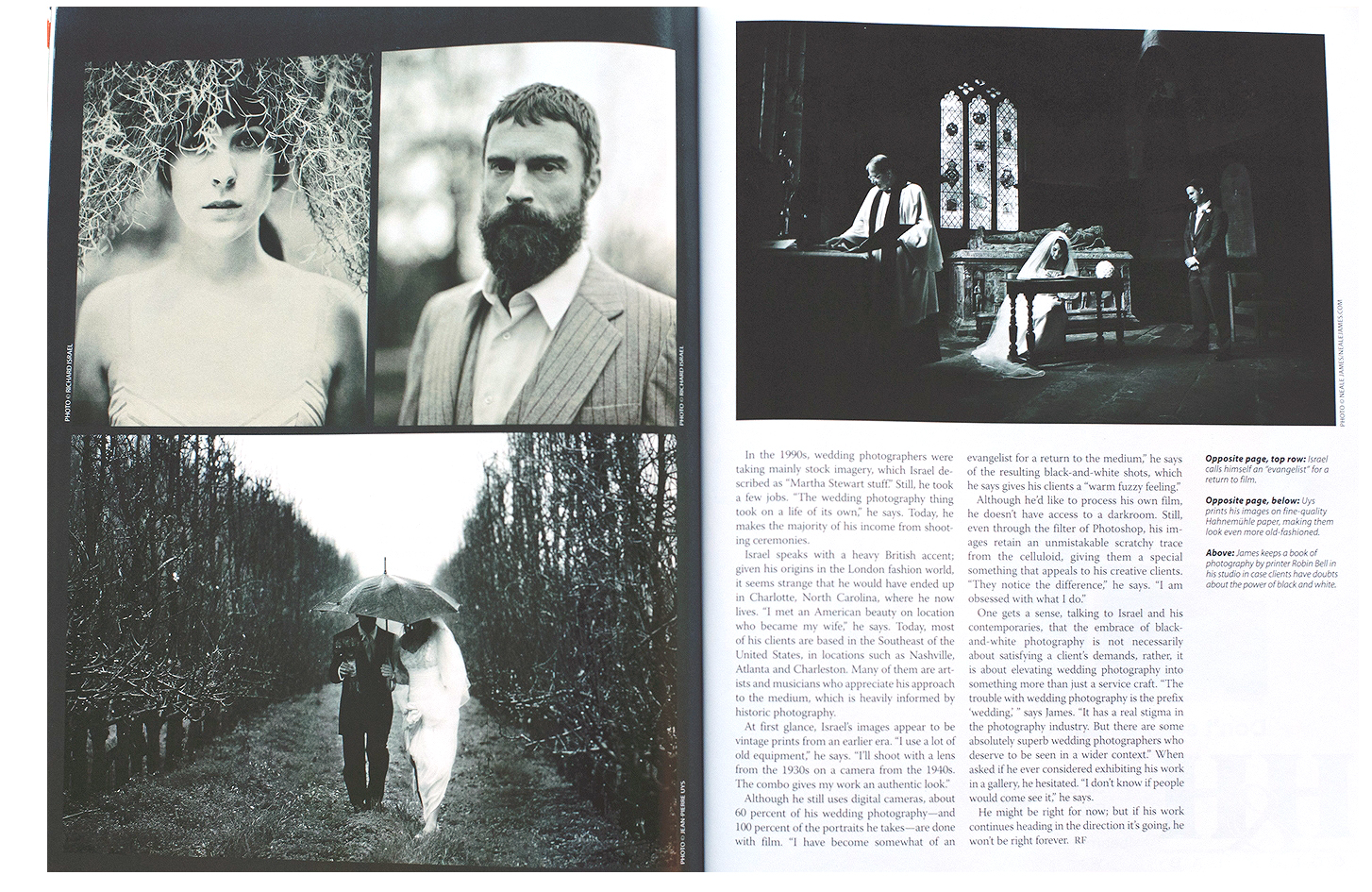 Beautiful weddings - international hard cover book
International hard cover book with Carol Hamilton. The book featured three weddings I photographed.
you & your Wedding - UK magazine
fair lady bride
Weddings Photographer of the year in South-Africa
InStyle Magazine
Celebrity Wedding of International Model Kerry McGregor and South-African Cricketer Neil Mackenzie.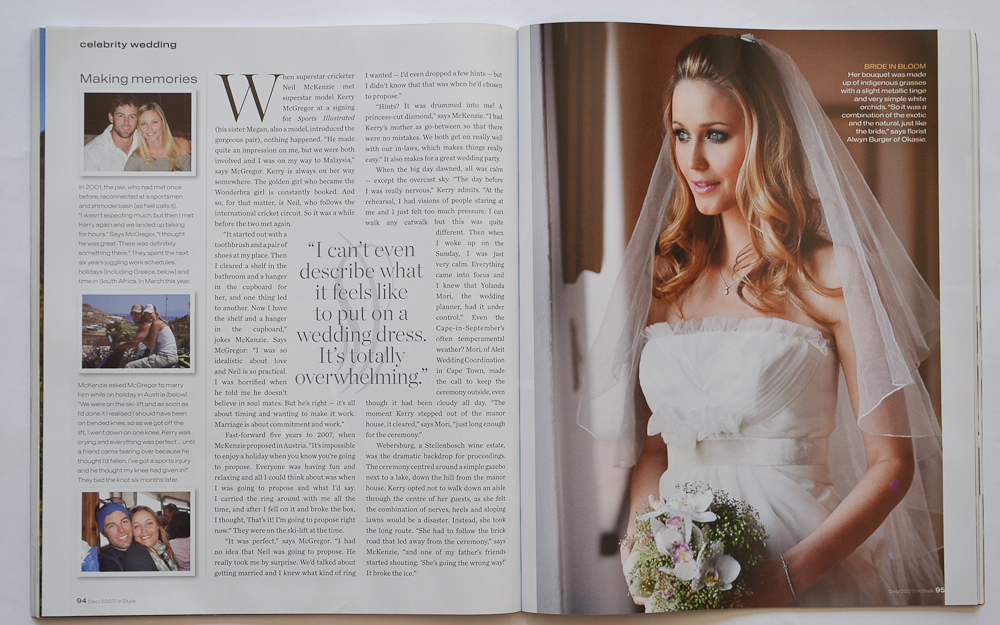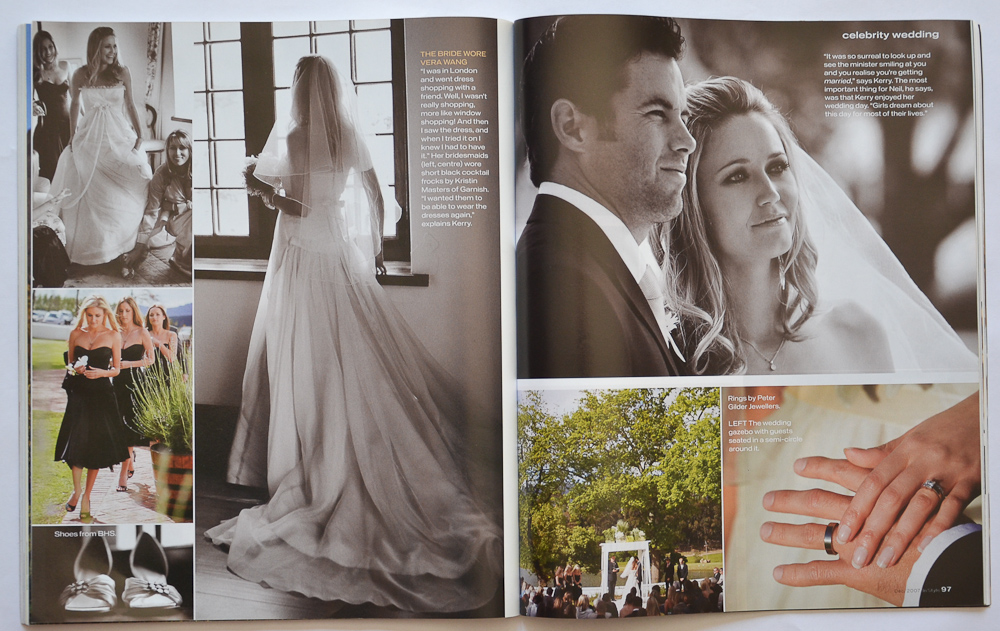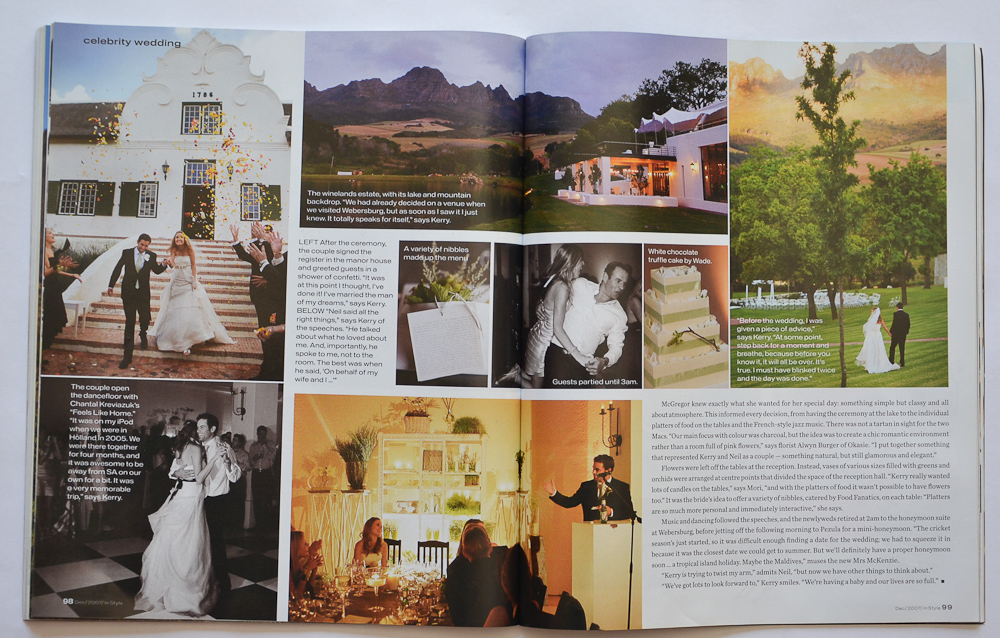 Signature Weddings - Asia
Cover Photo from real wedding I photographed.
Signature Weddings - Asia
They featured three weddings I photographed in this issue.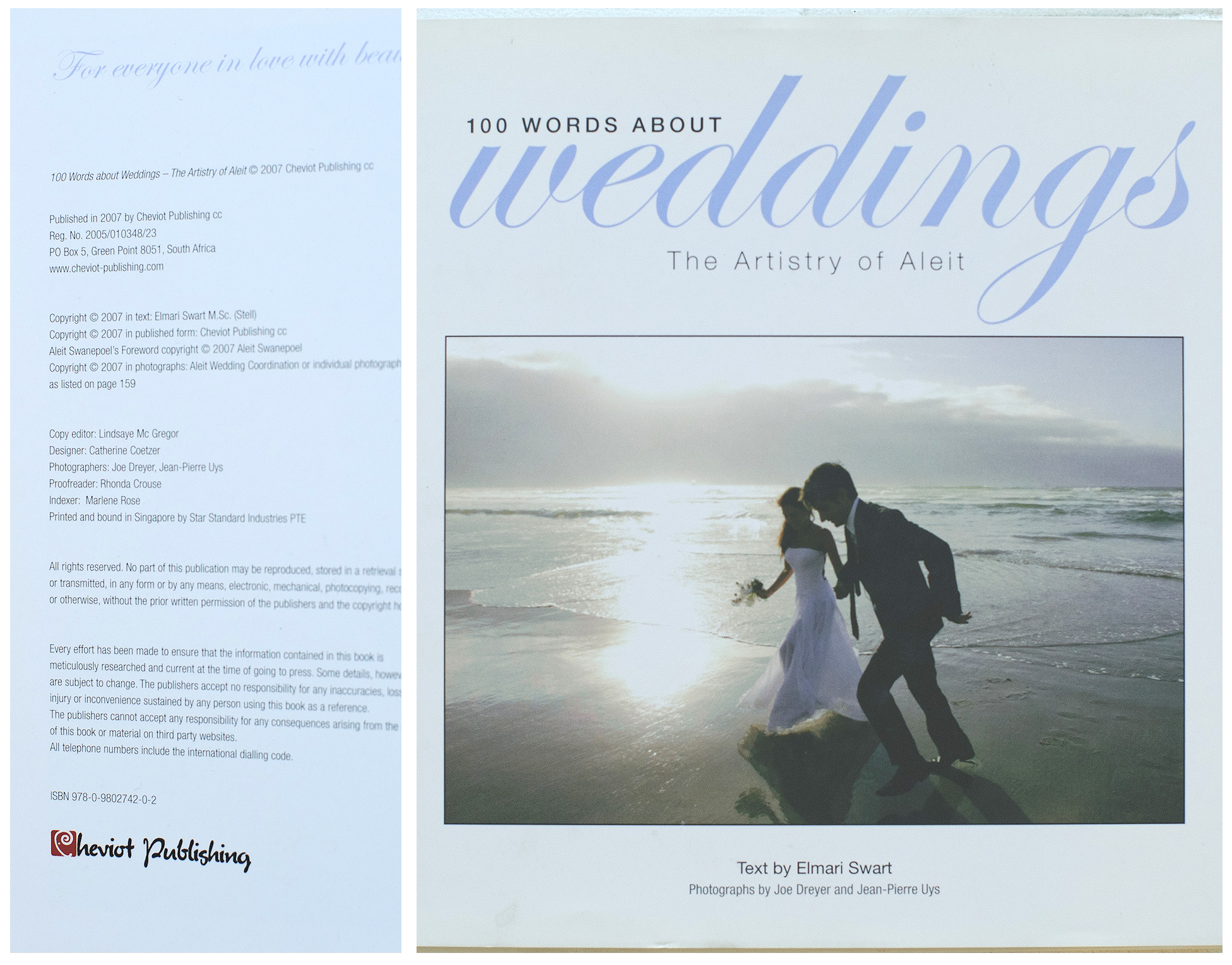 100 Words about weddings
Book project with wedding artist Aleit.
Elle Decoration
Elle Decor rarely showcases weddings so this was a huge honor to me.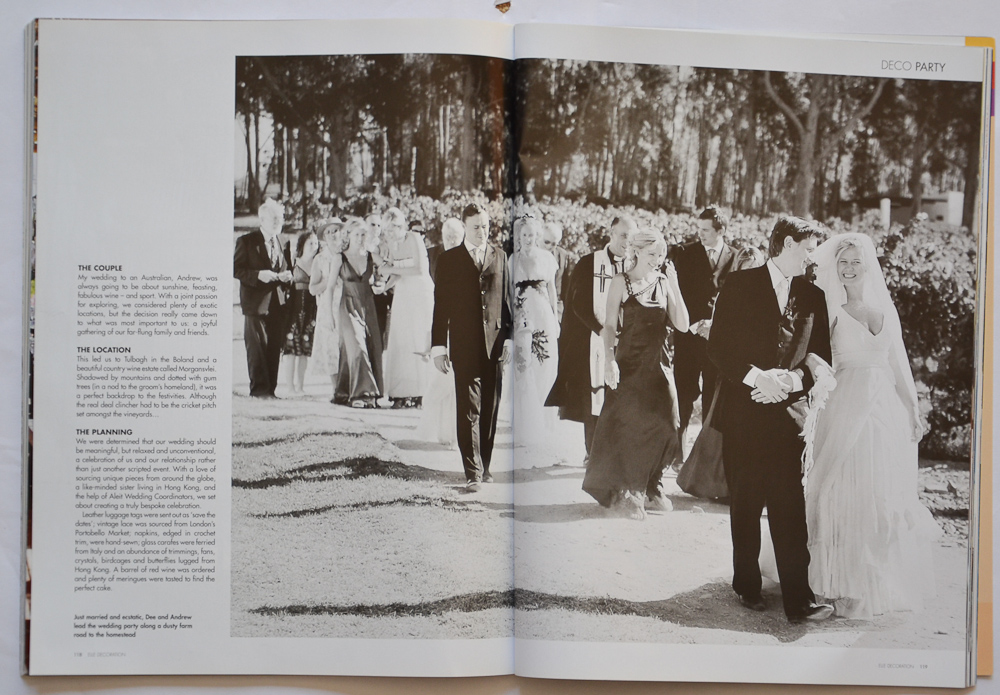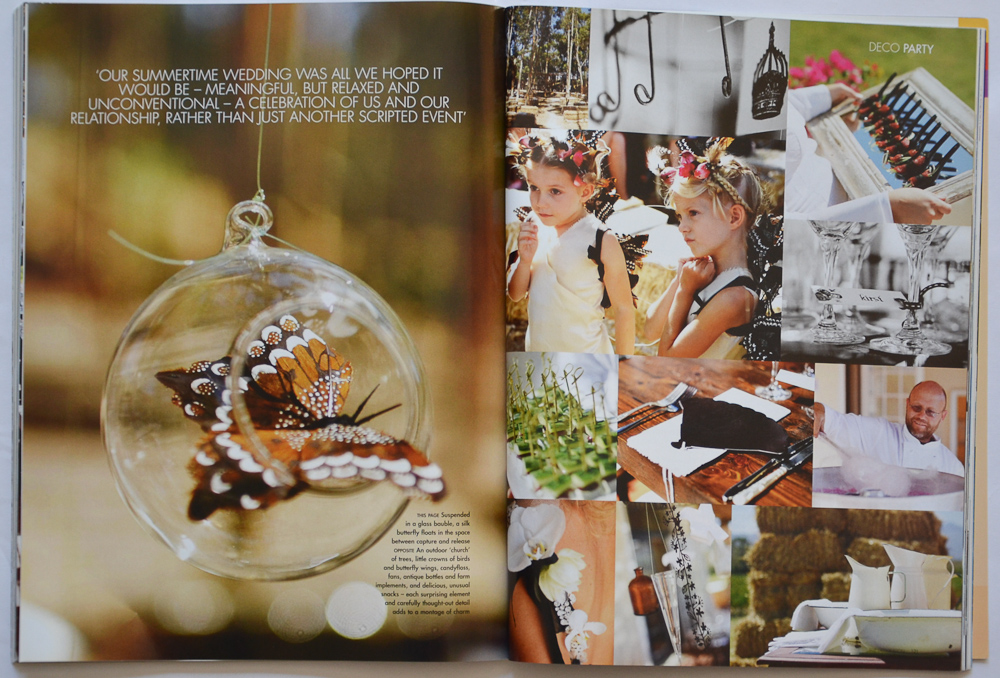 Pic African Photo journal
I wrote and article for their publication as a Nikon ambassador.
wedding flowers
My real wedding image made their cover page. It was their first ever cover from a real wedding.
Wedding Album
Four real Weddings featured in this issue